Hey,
This ain't a library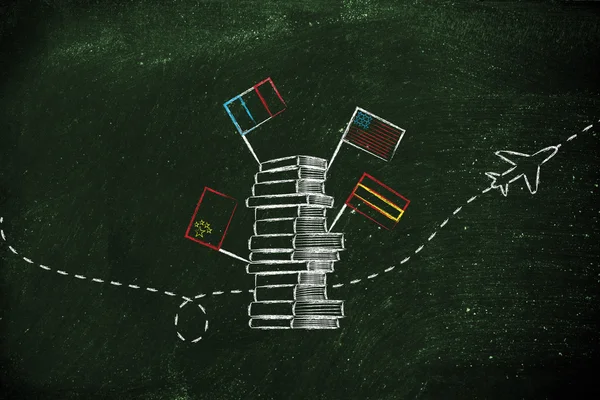 LRC is the place to be!
The Language Resource Center, aka the "Language Lab", is a modern learning center, rich with media and resources that will help guide you through the beginning semesters of your foreign language studies and beyond. Located on the second floor of Mackinac Hall (D wing), in room D-2-221, the LRC is conveniently close to most language classes and professor offices. Lab assistants are always happy to take your call at 616-331-2507, no matter what the question.
If you find yourself in a lower-division class (100- and 200-level), you will need to complete outside-of-class assignments in the LRC as part of your course grade. Because access to the LRC is limited to students enrolled in a foreign language, you will easily be able to explore all the great resources that the LRC has to offer, along with any other supplemental course materials. Be sure to check our reservation calendar before you visit.
Don't be shy, the LRC is also a great place to visit with an hour or two free in between classes, just to see a movie or listen to our international music collection.
International music available
LRC Hours of operation - Winter 2023
          Monday - Thursday: 9:00 a.m. to 9:00 p.m.
          Friday: 9:00 a.m. to 4:00 p.m.
          Saturday: 1:00 p.m. to 6:00 p.m.
          Sunday: 1:00 p.m. to 7:30 p.m.