Welcome to Student Life Weekly
Laugh Out Loud with Leah Erben: A Student Life Story
In high school, Leah Erben sold tickets to her school's improv shows, but she never had the confidence to go up on stage herself. Today, as the president of GVSU's improv comedy team "Subject to Change", Leah has not only found her confidence but has learned how to inspire it in others.
This is how Leah found herself through improv comedy and how you can use her story to discover your passion too.
How Nick Moran Made Headlines: A Student Life Story
Nick Moran knew he wasn't ready to give up journalism when he first came to Grand Valley. He worked hard and became the editor-in-chief of the Grand Valley Lanthorn; he found a way to pursue his love of media and passion for honest journalism by using his time at Grand Valley to keep the student body informed.
Here is Nick's story.
Read more about Nick's involvement story
Breaking News: The Cook Carillon Clock Tower is Being Torn Down
Grand Valley's Cook Carillon Clock Tower will soon be coming down. Beginning the week of April 7, the Clock Tower will be disassembled brick by brick with the help of various members of Grand Valley's maintenance and custodial teams.
Fact or Fiction? Investigating the Scariest GVSU Myths
Are there haunted tunnels beneath the GVSU campus? Were living centers like Copeland and Robinson originally designed to be prisons? It's mysterious GV Myths like these that transfer from one student to the next until we can't tell what's fact and what's fiction. What are we supposed to believe? After an in-depth investigation, here is the real truth behind the GVSU mysteries that haunt us all.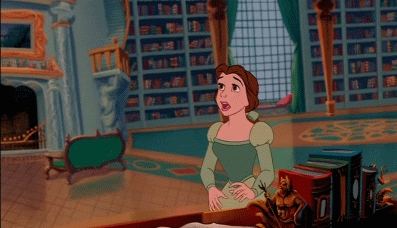 Study dates are much harder than getting an A on your next exam; you spend so much time preparing for your next exam that your date can end up feeling neglected! Finding that balance is an art. If you need some tips on how to wow your professor, while also being a flirt-master, check out this list!
How to Star in Your Own GVSU Rom Com
Valentine's Day is just a few short days away, and you can't stop imagining what it would be like to meet the love of your life on campus. Your mind is replaying every romantic comedy you've ever seen, and you're feeling a bit wistful as the holiday approaches. As you prepare for class this love-filled day, you begin to feel hopeful, so you throw on your backpack and practically skip out the door. Little do you know your rom com wishes are about to come true...