Welcome to Student Life Weekly
Updated September 22nd, 2021
Student Life as a Laker: How Involvement Assistants Can Help YOU!
Looking for ways to engage as a Laker this fall? Jillian Smith and Madelynn Lutenski, two of GVSU's involvement assistants, offer wisdom on why it's so important to get involved. Learn what an involvement assistant is and how you can start the search for an organization of your own.
Your One-Stop-Shop Guide to the Best Stores Around
Everyone needs a little time to destress as the semester gets underway, and what better way than with a little retail therapy? Grand Valley is surrounded by plenty of malls, thrift stores, and boutiques so you can shop 'til you drop (not literally, we hope). We've got you with a one-stop-shopping list of the best places for all your shopping needs.
Get Active in Greek Life: Register Today!
Greek Life is an important part of many college campuses around the country, Grand Valley included. With registration still open for Fall 2021, you can apply to join one of 27 fraternities or sororities within the Panhellenic Association, National Pan-Hellenic Council, the Interfraternity Council, or the Multicultural Greek Council. Now is a perfect time to find out more about Greek life and how you or someone you know can go Greek.
Fact or Fiction? Investigating the Scariest GVSU Myths
Are there haunted tunnels beneath the GVSU campus? Were living centers like Copeland and Robinson originally designed to be prisons? It's mysterious GV Myths like these that transfer from one student to the next until we can't tell what's fact and what's fiction. What are we supposed to believe? After an in-depth investigation, here is the real truth behind the GVSU mysteries that haunt us all.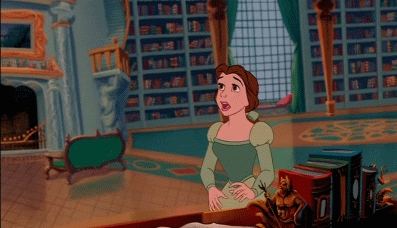 Study dates are much harder than getting an A on your next exam; you spend so much time preparing for your next exam that your date can end up feeling neglected! Finding that balance is an art. If you need some tips on how to wow your professor, while also being a flirt-master, check out this list!
How to Star in Your Own GVSU Rom Com
Valentine's Day is just a few short days away, and you can't stop imagining what it would be like to meet the love of your life on campus. Your mind is replaying every romantic comedy you've ever seen, and you're feeling a bit wistful as the holiday approaches. As you prepare for class this love-filled day, you begin to feel hopeful, so you throw on your backpack and practically skip out the door. Little do you know your rom com wishes are about to come true...