Upcoming Events
Advanced Proposal Analysis - Dec. 4-5, 2013
Date: December 4, 2013
Time: 8:00 a.m. - 5:00 p.m.
Location: Denver, Colo.
More Information: http://gvsu.edu/jcp/advanced-p...
Registration is now closed
Advanced Proposal Analysis: A Critical Examination of Complex Issues
Denver, Colo. l 8 a.m. - 5 p.m. MST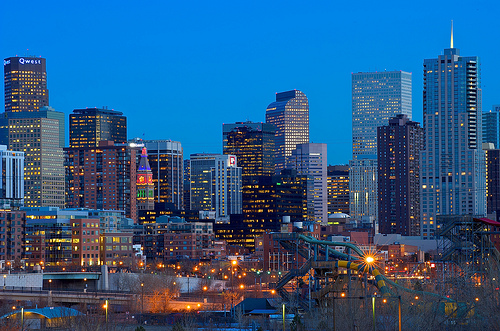 Photo courtesy of Larry Johnson
All grantmakers were trained to do something else before entering the field of philanthropy. There are no degrees, pre-requisite training, or certifications that demonstrate competence and skill at carrying out this important role. Even experienced grantmakers continue to be plagued by the uneven results of learning by trial and error.
Prepared or not, the grantmaker role is complex and presents a distinctive set of constantly changing variables and issues. Grantmakers also have the daunting responsibility to guide precious charitable dollars into the hands of nonprofit organizations. The Grantmaking School recognizes that for most grantmakers, working with applicants and proposals is the bread and butter of their career and how they spend much of their time. In response, Advanced Proposal Analysis intentionally focuses on the essential skills of proposal review, recommendations, project management, and other core competency areas. We strongly believe that mastering this work is the key to excellence in grantmaking.
Key concepts include:
Assessing proposals more efficiently,
Spotting financial red flags,
Finding and closing any gaps in your due diligence process,
Using specialty grants within your organization's mission,
Assuring transparent and ethical behavior,
Grantee relationship management, and
Capturing the knowledge from grantmaking.
The Advanced Proposal Analysis course is specifically designed for foundation professionals seeking to deepen their knowledge and skills on proposal assessment.
Classroom size is limited to 30 participants, allowing for deeper engagement and discussion with both colleagues and instructors.
Our instructors represent some of the most experienced program officers and foundation executives in the field of philanthropy. Their organization experience and knowledge crosses corporate, private, community and family foundation models.
Tuition and Scholarships:
Tuition for Advanced Proposal Analysis is $1,295, exclusive of travel and lodging. A $250 discount on tuition is available for:
Alumni of The Grantmaking School,
Members of the Council of Michigan Foundations, and
Subscribers to The Foundation Review.
Course Location and Lodging
Location: The Colorado Health Foundation, 501 S. Cherry Street, Suite 1100 Denver, CO. 80246-1325 Phone:303-953-3600
Lodging: Holiday Inn Denver Cherry Creek, 455 South Colorado Boulevard Denver, CO. 80246 Phone: 303-388-5561
A special rate of $99/night has been arranged for participants of The Grantmaking School, valid Dec. 3-4, 2013. Guests can use the link above to make a reservation, or contact the Reservations Department directly (303-388-5561) to make a reservation. Please be sure to reference "The Johnson Center for Philanthropy group" in order to receive the special rate. Reservations must be made by Nov. 18, 2013.
Course Instructors: